Shopping Cart
Your Cart is Empty
There was an error with PayPal
Click here to try again
Thank you for your business!
You should be receiving an order confirmation from Paypal shortly.
Exit Shopping Cart
Spirits Craft Magic School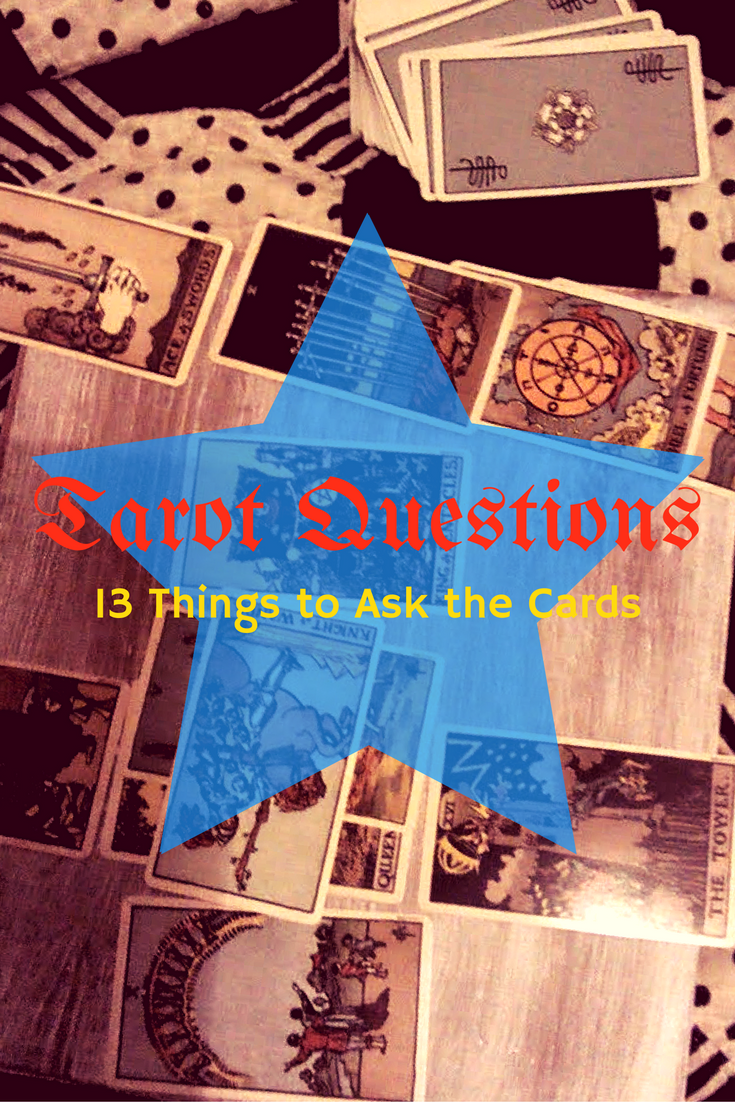 I love divination! But sometimes I don't have any idea what to ask the tarot. I already have a dark haired handsome boyfriend. I like my job. Most things seem pretty well in balance. I am not the best at asking for advice anyways. I usually spend a lot of time giving myself advice by sorting through things and using my friends and family as sounding boards. But as a sorceress with a lot of magical friends, tarot readings are offered often and I need to be ready to ask something when the cards come out. I started paying attention go the kinds of questions my covenmates asked during our sabbath readings and I cruised the net looking for ideas so that I could make better use of one of my favorite tools, fortune telling. Here are 13 questions to ask the tarot that I came up with and use myself when someone wants to read for me.
What do I need to focus on in my life now?
How can I have more joy and fun?
What's the best way for me to make a positive difference in the world?
What will help me feel more peaceful?
How can I best express my creativity?
What talent do I have that I need to use more?
What part of me am I denying right now?
What do I need less of in my life?
How can I feel more connected to my community?
Who in my life do I need to reach out to today?
What is currently influencing me the most?
What spiritual lesson do I need to learn?
What is my biggest hurdle to success?
I hope you do some readings with these questions and let me now how it goes in the comments! What is your favorite question to ask the cards?
Categories: Divination
Comments are disabled.
/